Boolean Soup help (Rincewind's Worklog)
Contributions to this website.

Boolean Soup: a glimpse of the future?
I made a design for a Boolean Soup frontpage, complete with all the side boxes you would ever want. It can't be integrated with Boolean Soup yet, but I'm hopeful it will at some point.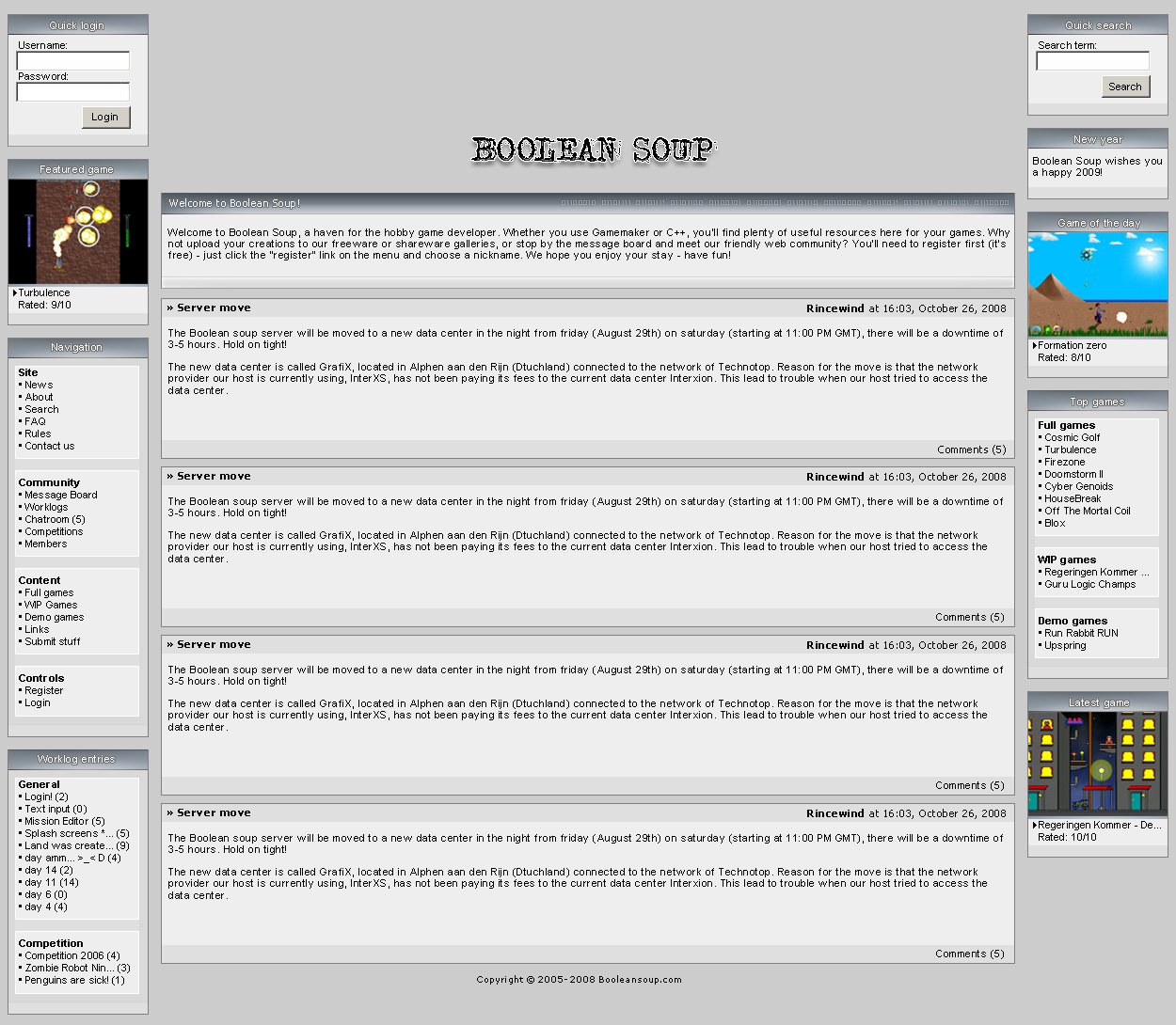 (Click thumbnail to enlarge)